Would you like to complete a 30 second questionnaire? It will help make the website better for others. Your participation in this questionnaire is completely anonymous.
Survey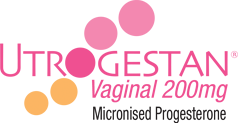 SUMMARY OF PRODUCT CHARACTERISTICS (SPC)
The Utrogestan Vaginal SPC provides useful information about your medication, what it is used for and how to use it.
For specific product information please consult the patient information leaflet. For advice on medical issues please consult your clinic – Besins Healthcare is unable to discuss medical issues with you.

Read the Summary of Product Characterics